Custom Rich-Text Page
TCU quarterback and Heisman Trophy candidate Trevone Boykin
NYG 7 - 27 FINAL PHI
Did Mike Ditka Fart During Monday Night Countdown?
The Giants are trying to play offense and Eli Manning won't shut up about 'The Flintstones'
Philly is winning, but Eagles fans are not amused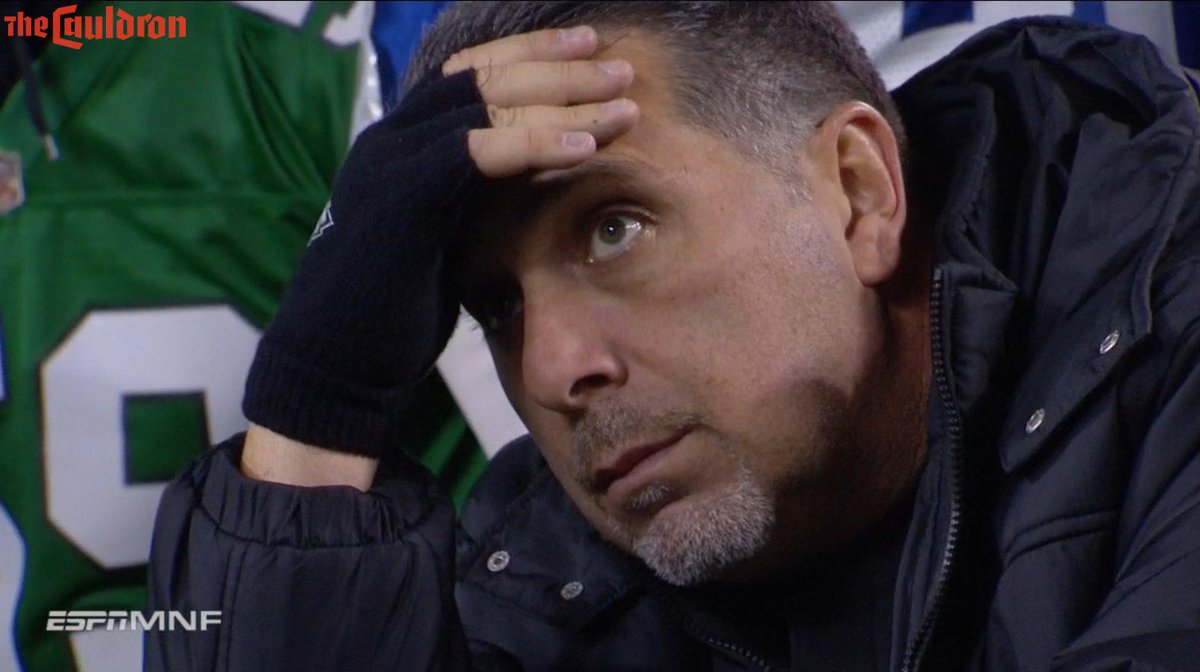 Sam Bradford reacts like he saw a ghost as snap flies by his head
Don't be so scared, Sam. That's just a really bad snap. Nothing more, nothing less.
In Philly? Good luck, Odell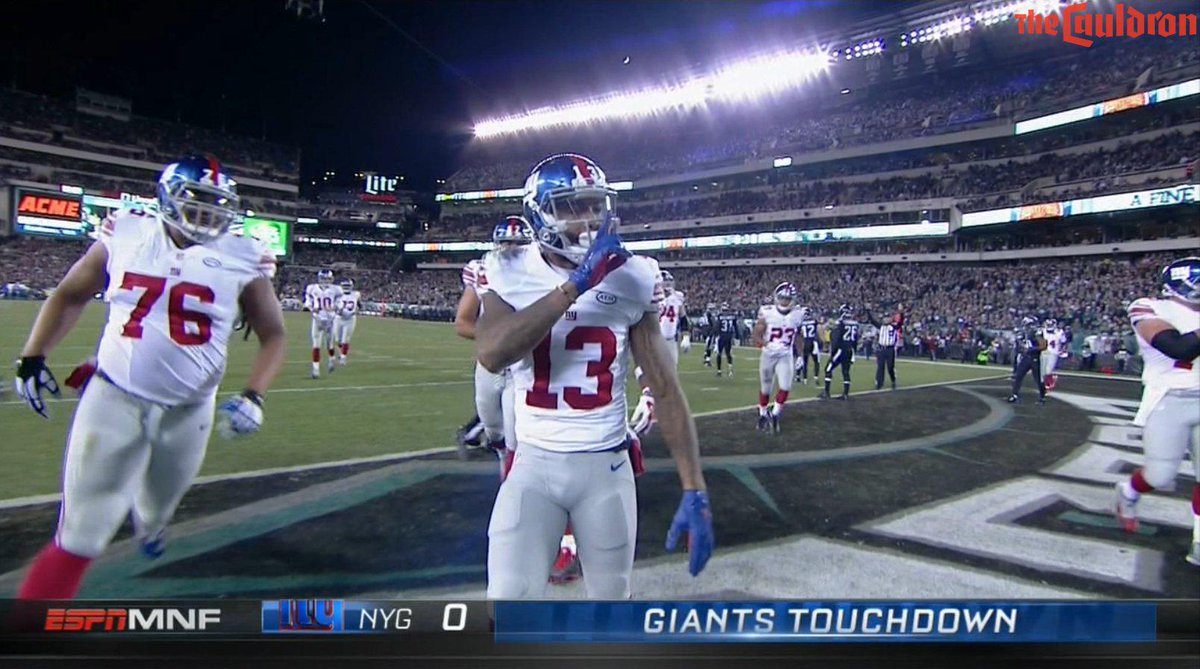 #Postseason

Who's going to get this? WorldSeries

G3: KC leads 2-1

KC 8 - 11 FINAL TOR

Ryan Goins celebrated his great ALCS Game 3 performance by making turf angels
He also sparkled on the defensive side of the ball:
So, what does one do after a performance such as this? How does one show the world how much fun one is having while playing postseason baseball? One makes turf angels, of course:
Tune in on Tuesday on FOX Sports 1/Sportsnet (air time 3 p.m. ET, game time 4 p.m. ET) for Game 4 of the ALCS. Blue Jays fans will be hoping there are more home runs and many, many more turf angels.
Kevin Pillar puts on a baseball camp with his fielding, hitting and baserunning in ALCS Game 3
Pillar started it off with a beautiful running catch in center field, complete with a bone-crunching hit into the center-field wall. He can use this for tip one: After hitting the wall, collapse as if you're an extra in a 1950s western.
He followed it up by giving Toronto their first lead of the night when he stole second and then Superman'd his way into home plate in the bottom of the second on Ryan Goins' single:
He completed the trifecta of skills when he drilled an RBI double to end Johnny Cueto's night and gave the Blue Jays a 7-2 lead.
With all the bases covered (get it?), all that's left is a catchy flyer to hang in delis and bus depots all over town. Fortunately, we've got Pillar covered:

CHC
1 - 4
FINAL NYM

Mets Daniel Murphy "It hit my cup"
Seinfeld is excited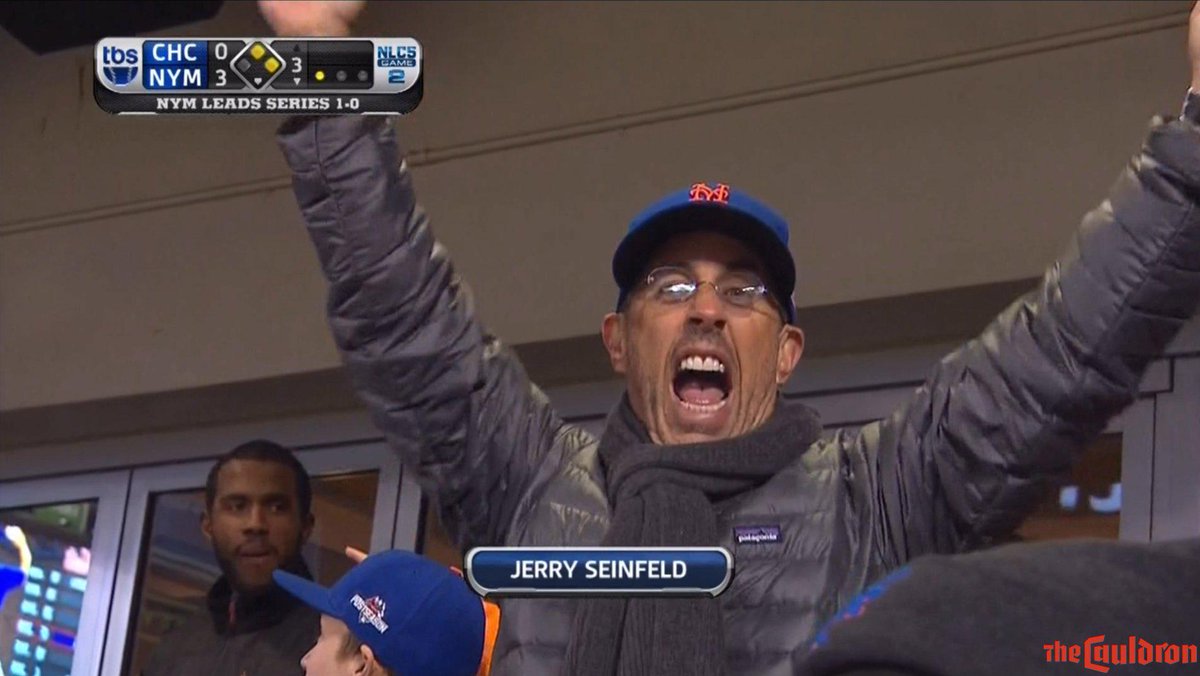 EDM vs VAN Sedin miss

CAR 27 - 23 FINAL SEA

The Seahawks led every game this season in the 4th quarter. They're 2-4.
The offensive line is atrocious, Russell has no time to do anything, not much to say about this one!
Little Beast Mode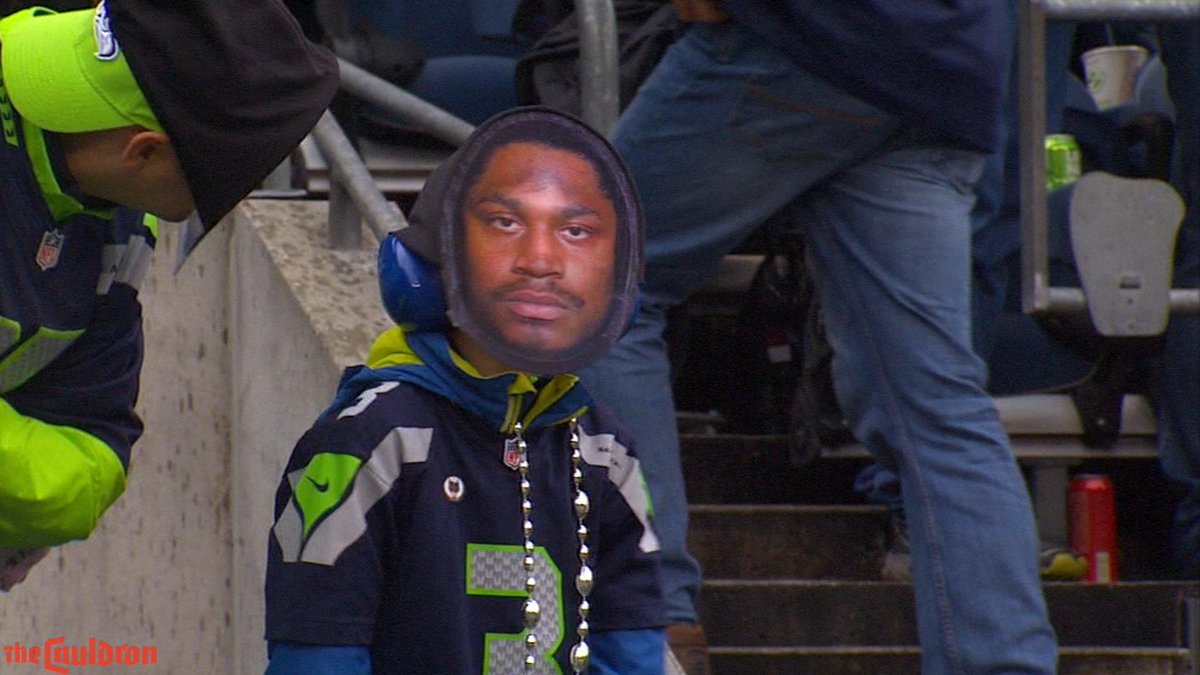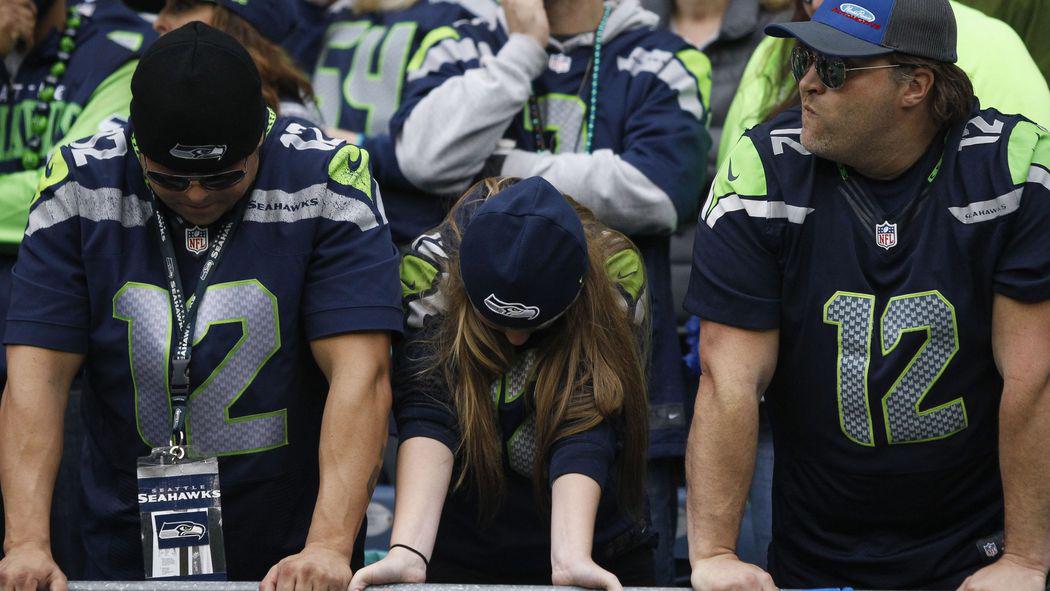 #TOUCHDOWN

SEAHAWKS! Wilson to Lynch to Wilson to Lockette. Seattle up 17-7 in 3Q. #CARvsSEA #fleaflicker
Seattle Seahawks tight end Jimmy Graham was trying to prevent a scrum from getting out of control in the second quarter of the Seahawks-Panthers game. Instead, he got a penalty, thanks to a dumb NFL rule that's new this season.
Marshawn Lynch ran eight yards and a chippy game started to get a little more chippy when he was brought down, with bodies grabbing at the ball and getting hostile. Graham came into the scrum and pulled Panthers safety Kurt Coleman out of the mix. Coleman was grabbing and possibly punching at Graham's teammate. Graham was trying to protect his teammate and prevent the moment from getting out of control.
But the NFL, in its determination to remove any and all things that might offend the delicate sensibilities of ... someone, made it illegal for players to pull their peers out of a pile like that, making it an unsportsmanlike conduct penalty. Graham got flagged and moved the Seahawks back 7 yards as a result.
Coleman didn't get a penalty, though he probably could have. Nobody else got a flag but Graham. The NFL has decided to further remove players' ability to police themselves throughout the course of a game. This is the most NFL thing ever.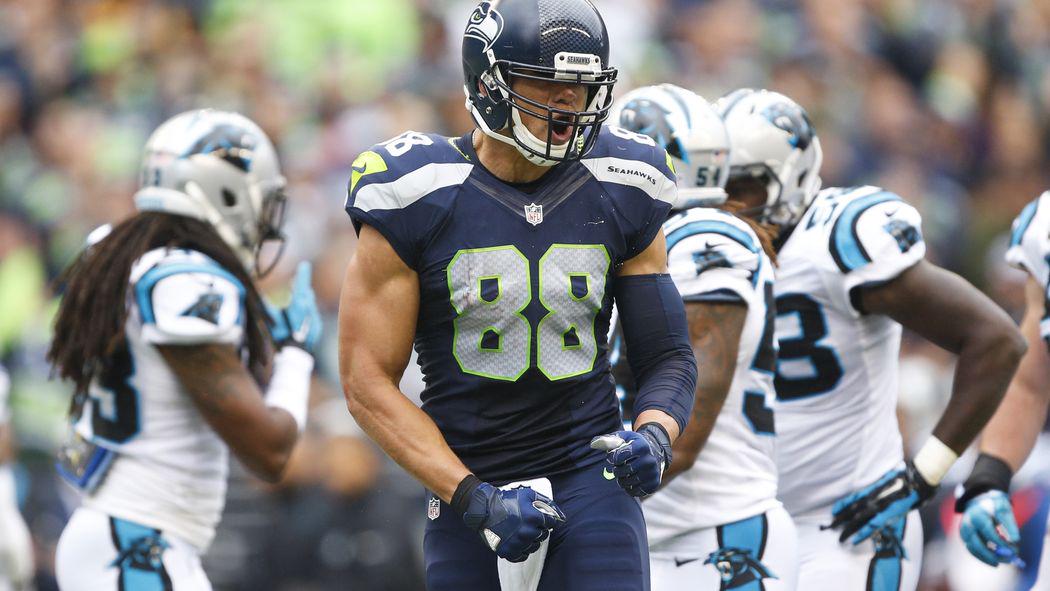 The Seahawks led every game this season in the 4th quarter. They're 2-4.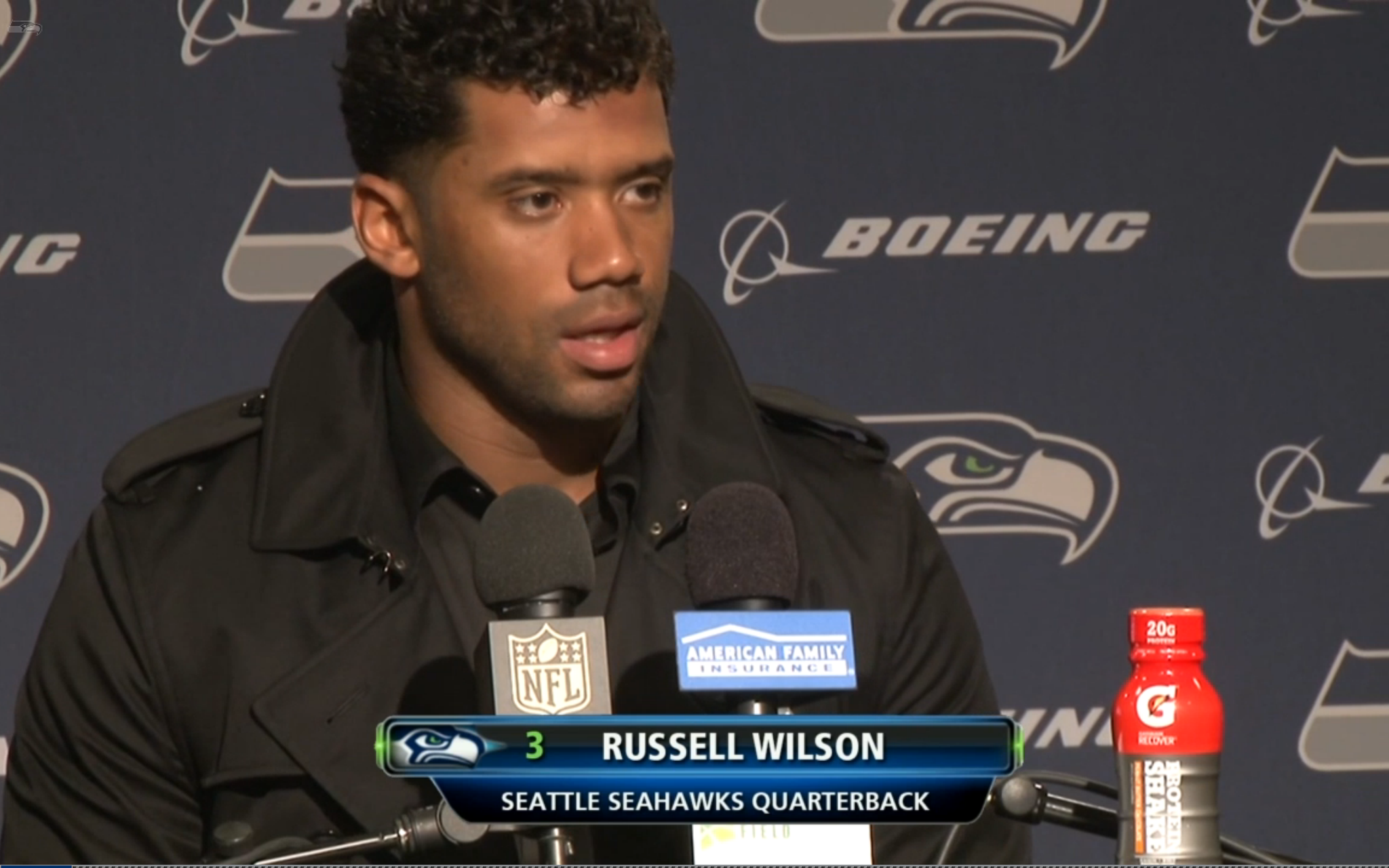 * * * * * * * * * * * * * * * * * ** * ** * ** * * * * * * * * * * * * * * * * * * * ** * ** * ** * *
Alex Rodriguez
✔ @AROD
I'll try not to break anything else #whoops

CAR 27 - 23 FINAL SEA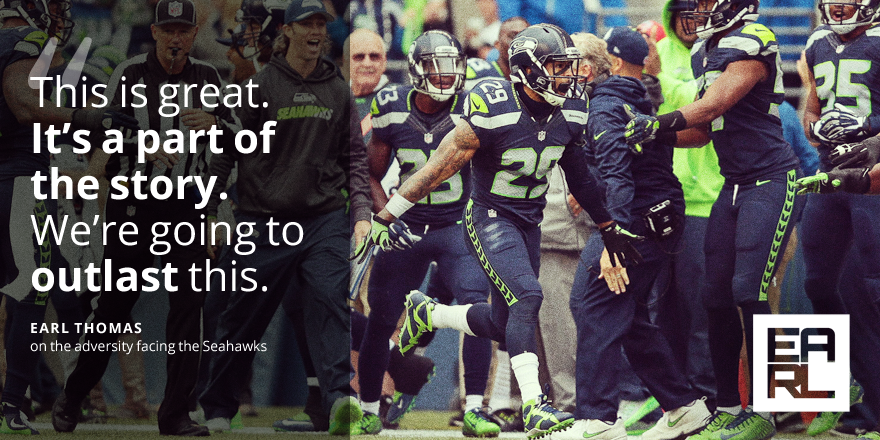 NE 34 - 27 FINAL IND


Bill Belichick continues to make emoji faces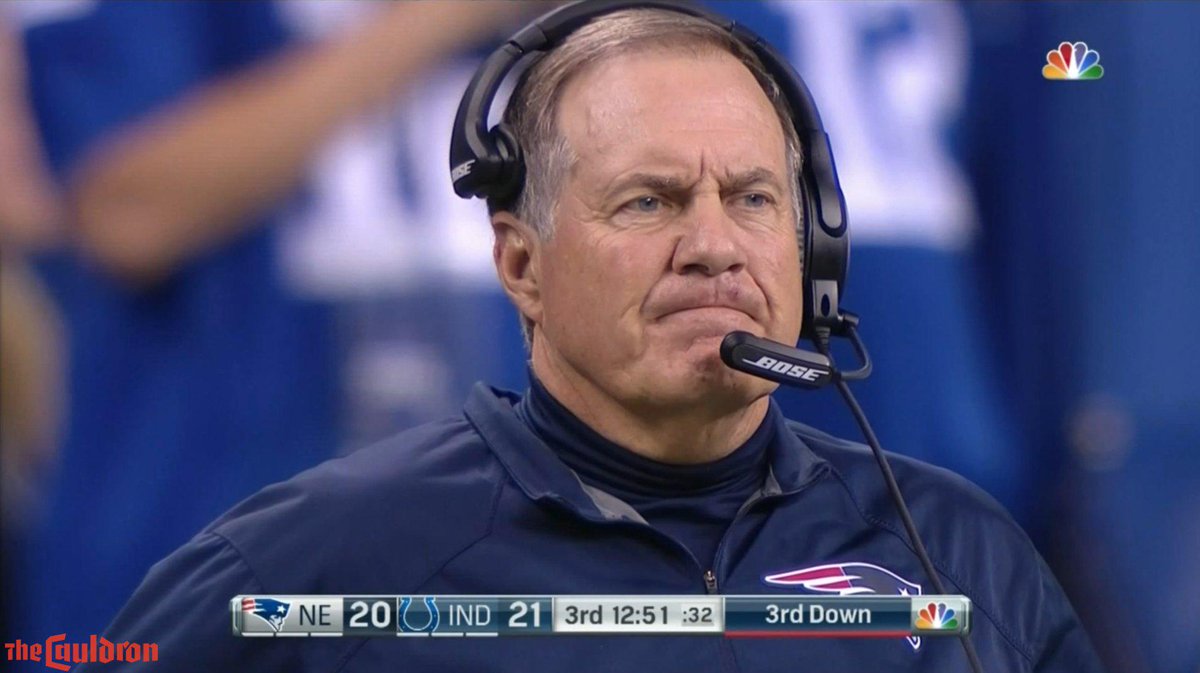 Donte Moncrief celebrates Colts TD by SLAPPING DA BASS
Early against the New England Patriots, Indianapolis Colts receiver Donte Moncrief scored a stellar touchdown to get the lead. But what's really impressive is his celebration.
He started SLAPPIN' DA BASS. Moncrief should have gone all out with his impression from 'I Love you, Man' by pairing his musical airings with a terrible Jamaican accent. Or was it an Irish accent?
This Tecmo Bowl reenactment of the cataclysmically bad Colts fake punt was put together by the folks at The Cauldron. The play did not make any more sense in 8-bit.
SD
20 - 27
FINAL GB

Damarious Randall deflects away the pass to Danny Woodhead. Packers win.
Antonio Gates one hand catch.
Mike McCarthy Blasted Refs In Halftime Interview With CBS
Mike McCarthy was not happy with the referees as the Packers entered halftime with a 17-10 lead. Two seconds of game clock earlier, they'd been up 17-3, and he thought the Chargers right tackle moved on their scoring play. "We've got to play above the officiating," he said.
The Chargers apparently have an audible called 'Chocolate Phil'
Move over, Omaha, there's a new audible call sweeping the nation, and it's called Chocolate Phil.
Philip Rivers called an audible late against the Green Bay Packers and proceeded to yell CHOCOLATE PHIL over and over.
This brings up way too many questions. What does Chocolate Phil mean? Is there an actual Phil that this was named after? Is it Philip Rivers? How much does he really like chocolate? We need to unwrap this delicious enigma of an audible.
Dontrelle Inman touchdown before the end of the half.
Philip Rivers being his usual self/reaction.

BAL 20 - 25 FINAL SF

The Ravens missed a field goal because the 49ers' field is so terrible
Justin Tucker is an elite kicker, almost as elite as Joe Flacco. But even great kickers are privy to the elements.
On Sunday at Levi's Stadium against the San Francisco 49ers, the turf got the best of Tucker. It looks like his foot sank down slightly as he attempted the kick, which made him slip and miss the field goal.

CIN
34 - 21
FINAL BUF


DEN
26 - 23
FINAL/OT CLE

Josh McCown touchdown pass to Gary Barnidge.
Peyton Manning picked.
But upon further review, the pass was ruled incomplete:
The ball does touch the ground there with its nose, and Sanders was not in control of it. So the pass was incomplete and the game went into overtime for regular reasons.

CHI 34 - 37 FINAL/OT DET

Matthew Stafford tosses it down the field for Calvin Johnson.
The Bears just learned why you don't cover Calvin Johnson with an injury fill-in
The Bears just gave us a textbook answer for how NOT to play against Calvin Johnson in overtime of an NFL game -- especially when he JUST SCORED ON YOU at the end of regulation.
Alshon Jeffery goes up and gets his first touchdown reception of the season.
Calvin Johnson. Dez Bryant. Tyler Eifert. Golden Tate. These people all have vowels in their names, but there is something else they have in common.
None of them know what a catch is.

ARI 13 - 25 FINAL PITT

Steelers' QB Landry Jones tossed a pass to Martavis Bryant within the last few minutes of the fourth quarters vs. the Cardinals. Bryant took that short pass and turned it into an 88-yard touchdown.
The score was the longest play from scrimmage this season -- complete with a nice flip into the end zone. It wound up being the last TD of the game, and the Steelers won 25-13.

HOU 31 - 20 FINAL JAX

DeAndre Hopkins is on a bad team but doing some amazing things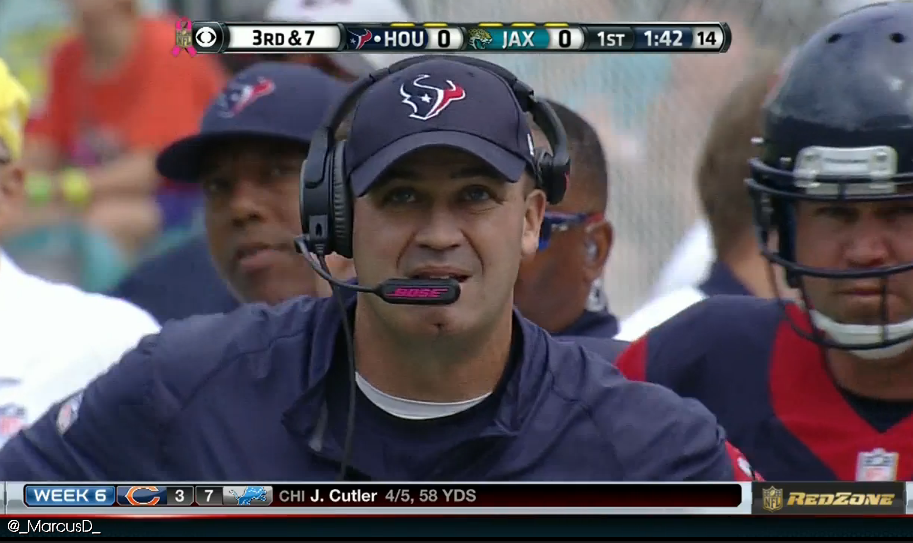 38 - 10
FINAL TEN

Titans call 'bulls***' over Dolphins' hit on Marcus Mariota
Here's a look at the play that initially hurt Mariota:
Vernon was hit was a roughing the passer penalty and could face a fine later this week. Mariota fumbled the ball twice after the hit.
Dolphins shock with fake screen, end-around touchdown
The Dolphins have a new coach and the team is already 10 times more exciting to watch. Take a look at this play: Miami sells the screen, but it's a fake by Ryan Tannehill who actually runs something like a Statue of Liberty play and hands off to wide receiver Jarvis Landry.
The weird thing is that the Titans weren't in terrible position. Defenders sniffed out the play fairly early, but the blocking up front was simply too good.
KC
10 - 16
FINAL MIN

Did refs screw up on a 4th-and-1 call against the Chiefs?
The Chiefs were having a lot trouble moving the ball in Minnesota and trailed 13-0 late in the third quarter, but the Vikings might have gotten a big call in their favor. Facing a fourth-and-1 inside the Vikings' 10-yard line, running back Charcandrick West appeared to get stuffed in the backfield for a loss and the play was whistled dead.
But, was he actually down? You be the judge.
Here's a still shot of West's backside in relation to the ground.
Mike Carey explains the process of a hold (66), why there's no safety
WAS
20 - 34
FINAL NYJ

NSH vs OTT Turris to Stone
FINAL 27 - 23

MICHIGAN WOLVERINES
(12) Wolverines
MICHIGAN STATE SPARTANS
7) Spartans

I cannot believe Michigan lost like this, Blake O'Nei ll 80-Yard Punt Was Peak Aussie Punting
ANN ARBOR, Mich. (AP) Jalen Watts-Jackson grabbed the football on a flubbed punt attempt and lumbered 38 yards into the end zone for a touchdown on the final play of the game, giving No. 7 Michigan State a shocking 27-23 win over No. 12 Michigan in one of college football's most unlikely endings.
With the Wolverines ahead 23-21 and 10 seconds left, Michigan punter Blake O'Neill bobbled a low snap, and spun around to try and make the kick. But he was hit, the ball popped free and Watts-Jackson caught it, broke a few tackles in the final yards and made it into the end zone.
Michigan State (7-0, 3-0 Big Ten) has won seven of eight in the series, its best stretch in more than a half-century. Michigan (5-2, 2-1) lost for the first time since opening the season with a setback at Utah.
Michigan player takes pump-up victory lap of Big House after questionable targeting ejection
Michigan linebacker Joe Bolden was hit with a suspect targeting penalty when it appeared he was pushed and fell on top of Michigan State quarterback Connor Cook, resulting in a helmet-to-helmet hit. It's hard to know what the intent was, but it looks a lot like he was simply being blocked and fell without any desire to harm the opposing player.
A chorus of boos directed at the referees quickly became cheers as Bolden took his lap to the applause of raucous Ann Arbor fans.
#
ComeTogether

Canada. #ALCS
#P
ostseason

Who's going to get this?
WorldSeries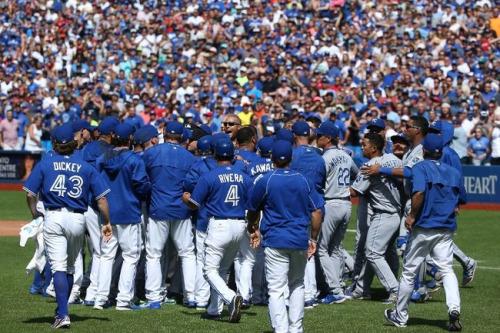 @YordanoVentura starts for KC eying a 2-0 #ALCS lead vs. #BlueJays #TakeTheCrown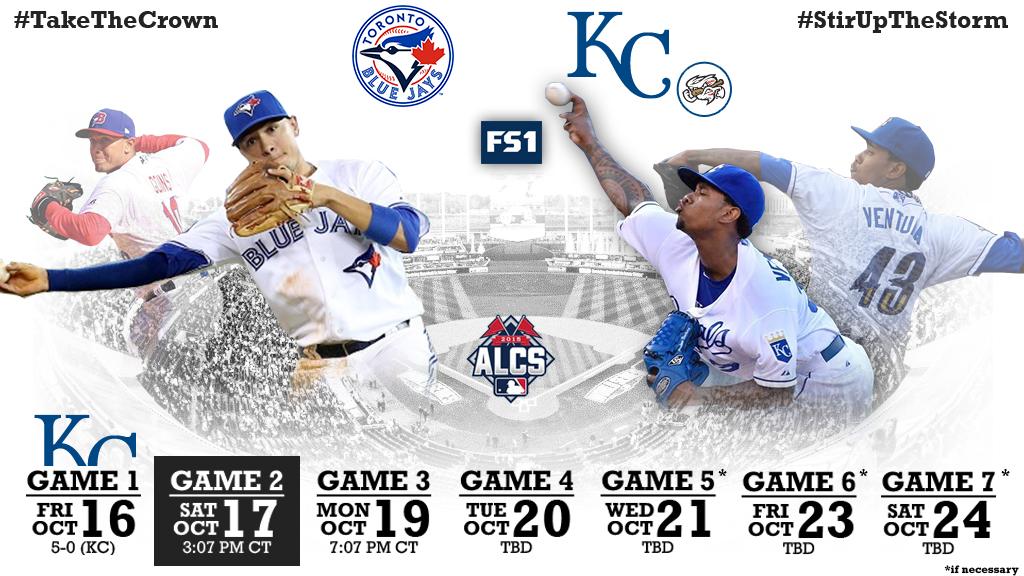 X-rays come back negative on Edwin Encarnacion's finger, listed as day-to-day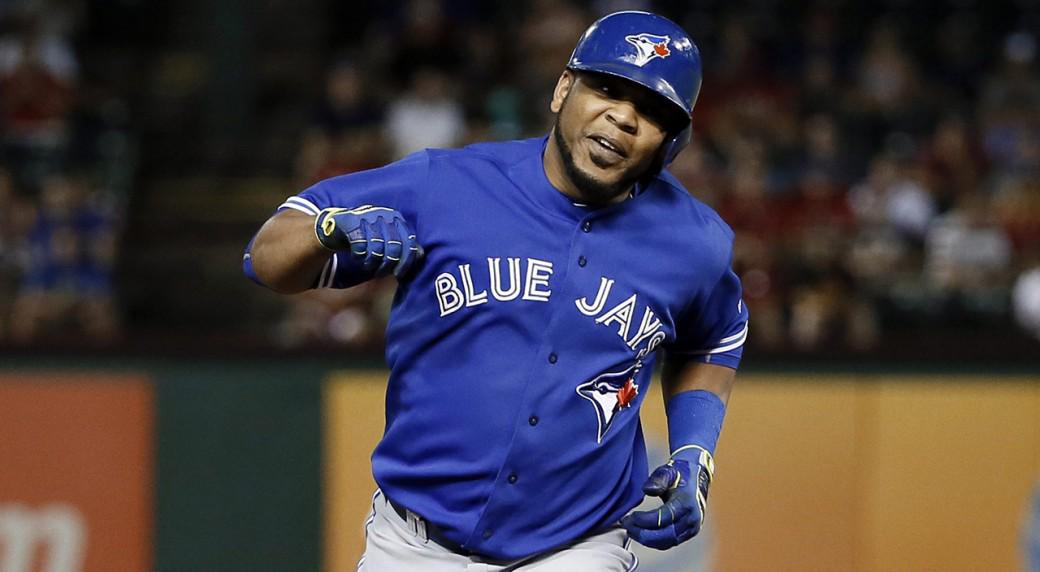 David Price Was Perfect, Right Up Until The Royals Comeback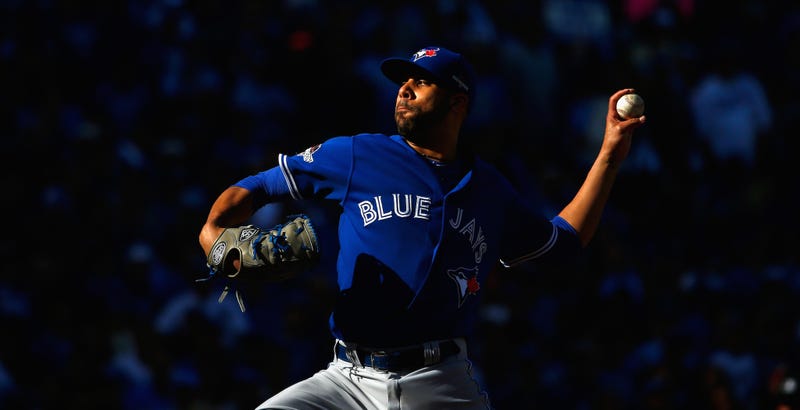 On the first pitch of Game 2 of the ALCS today, Alcides Escobar singled to right field off David Price. It was an inauspicious start for Price, yet after that pitch, he would retire the next 18 batters. It was the best pitching he'd ever done in the playoffs.
Toronto Blue Jays vs Kansas City Royals

#TakeTheCrown

#ComeTogether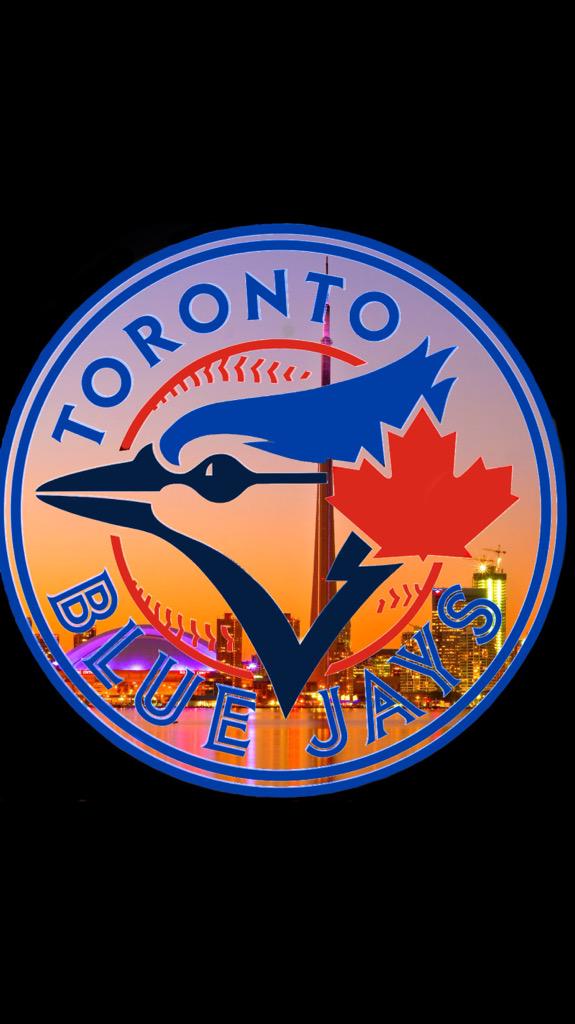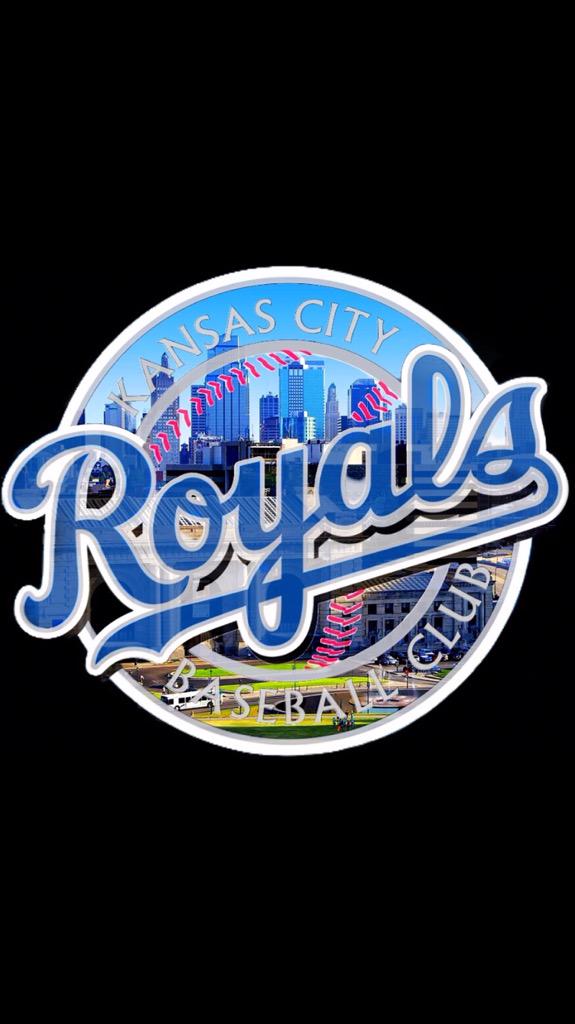 Even your cat is impressed with Alcides Escobar's reflexes on this double play off a 111-mph line drive
#
Postseason

Love
#
ALCSonFS1
Ben Revere and Salvador Perez prove all problems can be solved with hugs
During the seventh inning of ALCS Game 2, something strange happened -- and no, we aren't talking about the Royals mounting yet another amazing comeback. A ball rebounded off the dirt in front of home plate and came around to hit Ben Revere on top of his head (don't worry -- he still had his helmet on). Poor Ben! Luckily, Salvador Perez was there to hug it better:
Salvador Perez made an impressive barehanded catch on a ricocheting foul popup
In the sixth inning of Game 2 of the ALCS, a foul popup off the bat of AL MVP hopeful Josh Donaldson took Perez back toward the netting behind home plate and ricocheted off one of the wires supporting that screen. Even with the ball changing direction at the last second, Perez flashed his brilliant reflexes and caught the thing with his bare hand:
TBS Had An F-Bomb Heading Into NLCS Postgame Commercial Break
The real Matt Harvey stood up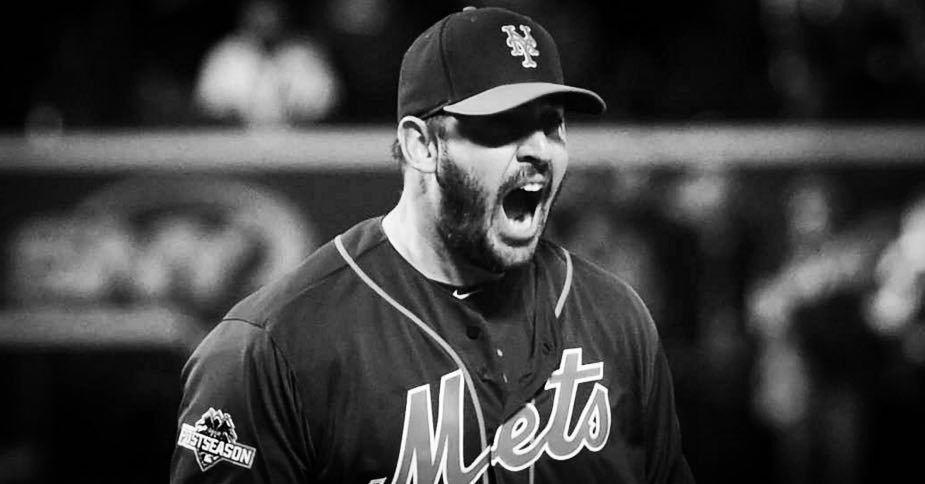 Kyle Schwarber hard hit liner caught
In the three seasons since Tommy John surgery, Lackey's workload is up slightly (to 202 innings per year during the regular season). His ERA and WHIP are down, to 3.35 and 1.22. He's striking out 7.4 per nine innings.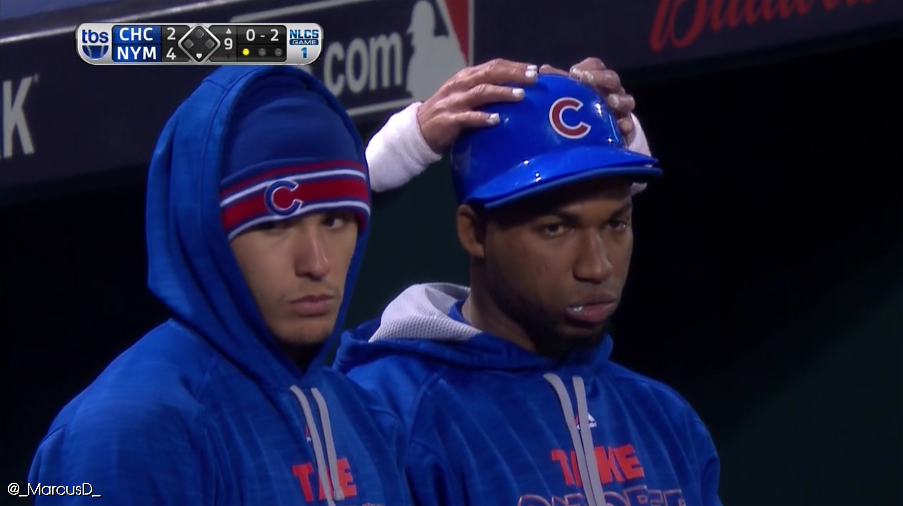 Better version of Castro rubbing spit under his eye.
Travis d'Arnaud "Hit the Apple", #LGM

#CubsVsMets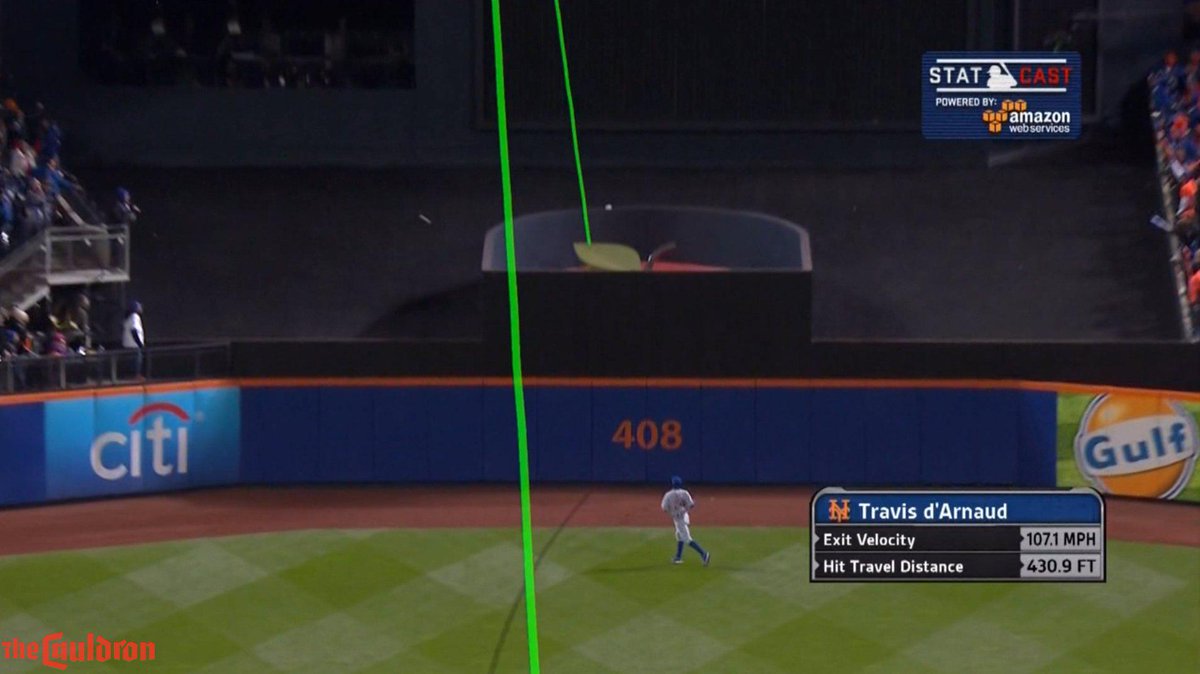 Matt Harvey bat flipped after a sacrifice bunt in Game 1 of the NLCS (like a boss)
The Mets sent Flushing's Dark Knight, Matt Harvey, out to the hill at Citi Field to start Game 1 of the NLCS against Jon Lester and the Cubs, and Harvey did ... not ... disappoint. He struck out nine Cubbies over 7 2/3 innings while surrendering two runs on just four hits.
He got it done with his arm. He got it done with his glove. He got it done with his back?
Oh, and he got it done at the plate, too.
Harvey had cruised through seven frames when his spot in the order came up after Juan Lagares hit a leadoff single to left field. Manager Terry Collins wanted Harvey back out there for the top of the eighth, so he asked his pitcher to lay down a sacrifice bunt -- and lay down a sacrifice bunt he did.
What do you do when you get that big bunt down to help manufacture an insurance run, capping off your stellar night? You bat flip, of course:
It wasn't as epic as Joey Bats' now-famous flip, but Harvey's toss had just enough swag to embody a start in which he seemed to do every little thing right. Lagares went on to steal third and later scored on a Curtis Granderson fly ball as the Mets won, 4-2.
Matt Harvey took a comebacker to the shoulder … and still made the out at first
Matt Harvey is the Dark Knight, not the Man of Steel, but that didn't seem to matter Saturday during the Mets' 4-2 victory in NLCS Game 1. In the top of the sixth inning, a comebacker off Cubs center fielder Dexter Fowler's bat hit Harvey in the shoulder, but he barely seemed to feel it.
As this fan at NLCS Game 1 shows, don't wear a baseball glove to the game: Wear two
Laugh at the man with two gloves, sure. But he's ready to catch baseballs, whether they're hit to his left or his right.
Yoenis Cespedes throwing runners out at the plate is even more fun when it's in the NLCS
On Saturday, Cespedes was manning left field for the Mets during Game 1 of the NLCS when Javier Baez singled his way with one out and Starlin Castro at second base. Castro rounded third on the hit and attempted to score, but Cespedes came up firing to catch the shortstop at the plate: