Welcome to October, 2012
October 1, 2012

"Our World, My Blog"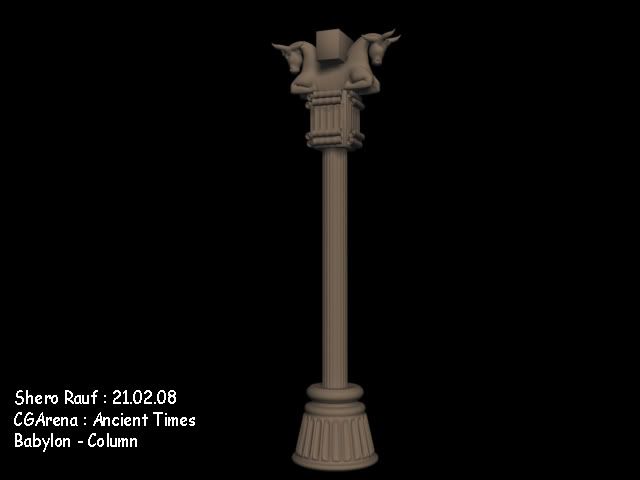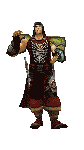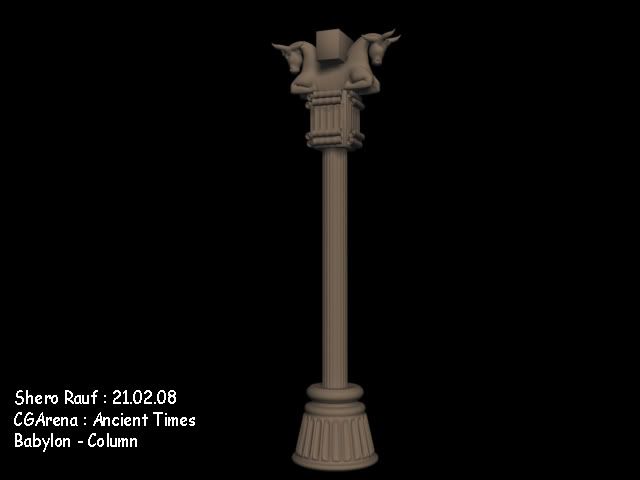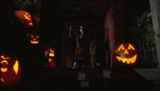 Hey Friend's, I'm introducing a New page! The Week in Worst: & World Series!
http://kingkaps7.mysite.com/rich_text_1.html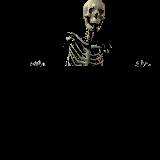 updated 5:27 AM PDT, Sun October 28, 2012
Hawaii is now under a tsunami advisory. The first waves to hit Honolulu didn't seem much stronger than usual, and there has been no apparent damage. LIVE BLOG
Giants shut Tigers out for 2nd straight game, win 2-0
Quintin Berry struck out, though, bringing up Miguel Cabrera with "M-V-P" chants exhorting him on.

Vogelsong somehow, some way, got out of the inning without giving up a run, and the Giants still lead 2-0 in Game 3.
updated 4:47 AM PDT, Sat October 27, 2012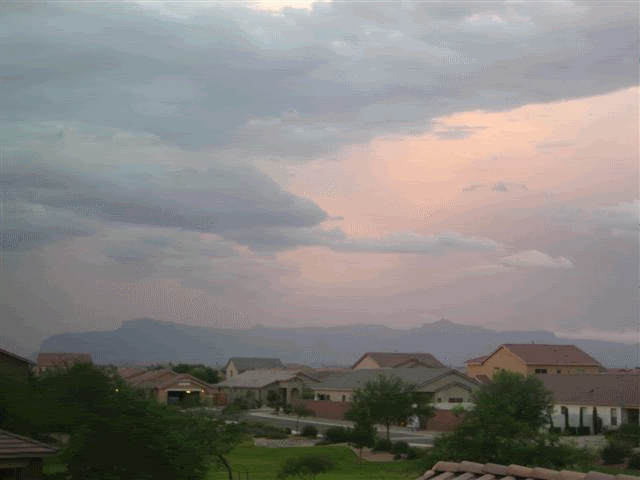 Northeast in crosshairs of potential 'superstorm' Sandy
Sandy has dropped to tropical storm strength, but it is forecast to become a destructive "superstorm" that will hit the Eastern Seaboard. FULL STORY
updated 5:23 AM PDT, Fri October 26, 2012

'Frankenstorm' forecast for East Coast
Hurricane Sandy, which has killed at least 21 people, is expected to merge with a winter storm front and pound the Northeast right around Halloween. FULL STORY
Giants close out 2-0 Game 2 win, now lead World Series 2-0
And then Gregor Blanco hit a line drive that caught Fister flush on the right side of his head, then bounced high into the air before dropping into center field for a single ...
Somehow, Fister seemed unaffected, and got right back to business after a couple of practice offerings. Fister walked Brandon Crawford to load the bases, but got Bumgarner on a pop to short center field to end the frame
Buccaneers vs. Vikings, Week 8: Vikings bloggers celebrate 5-3 start to season, downplay 36-17 loss
Adrian Peterson is taking over for the Vikings offense in Week 8 against the Buccaneers. He now has 14 carries for 125 yards and a touchdown on the night, with a huge 64-yard score capping off his performance so far.
Peterson is averaging 8.9 yards per carry. It's safe to say the Vikings will continue to rely on his dominant ability.
Mike Williams had a touchdown pass at the end of the Tampa Bay Buccaneers' game last week against the Saints. And then he didn't, thanks to an illegal touching call. Williams caught a touchdown pass on Thursday night against the Vikings, and this time, there was no illegal touching, no going out of bounds ... just a good catch.
Watch two very large grown men exchange unpleasantness.
The pair got offsetting penalties -- Allen a facemask call and unnecessary roughness on Penn. It saved either team a loss of yardage, and Tampa Bay got another chance on 3rd-and-10. That's where it gets really fantastical.
updated 5:14 AM PDT, Thu October 25, 2012
Sandy is headed toward the Bahamas -- and then the U.S. East Coast -- after hitting Cuba as a Category 2 hurricane. The storm is blamed for two deaths. FULL STORY
Pablo Sandoval becomes fourth player with 3 homers in one World Series game
Take your statistics and shove it. Game 1 of the 2012 World Series belongs to Panda ...
Hey Friend's, I'm introducing a New page! The Week in Worst: & World Series!
http://kingkaps7.mysite.com/rich_text_1.html
updated 5:28 AM PDT, Wed October 24, 2012
Federal officials knew an Islamist group claimed credit for the deadly consulate attack just two hours after the violence ended, e-mails obtained by CNN show. FULL STORY
Hey Friend's, I'm introducing a New page! The Week in Worst: & World Series!
Lions vs. Bears: Chicago stumps Matthew Stafford, Lions on Monday Night
While the Bears got the win and moved into first place in the NFC North, there may be some concern over the health of Cutler. He took a big hit from Ndamukong Suh in the first half and missed some time as he was evaluated for a rib injury. He returned to play the second half, but appeared to be in pain at times and was not as sharp.
Detroit narrowly avoided the shutout, scoring a touchdown with 30 seconds to play.
Calvin Johnson was unable to get much going, catching three passes for 34 yards.
A snap poll of our readers reveals that 75 percent describe the Lions offense as futile. Another 15 percent are stunned at what they see. For the 10 percent still undecided, perhaps this will change their minds.
That turned into a fumble at the goal line.
Giants down Cardinals 9-0, win N.L. pennant
The Giants strung their hits together, the Cardinals' defense didn't help out, and San Francisco won big in Game 7 of the National League Championship Series.
Sergio Romo celebrating after getting the final out is proof that all future slo-mo shots should include some sort of precipitation.
The pure, child-like joy and enthusiasm here is just amazing.
Fittingly, Scutaro, the NLCS MVP, caught the final out!
"We did it! We did it! Let's bounce around in a big group!"
Pence, like Scutaro and Sandoval before him, picked on the first pitch he saw. And then came not one, but two defensive miscues of the sort that have so bedeviled the Cardinals lately. Somehow, shortstop Pete Kozma misplayed a likely double play into a single ...
... breaking to his right when the ball was actually hit to his left; granted, Kozma had a pretty damned good excuse: the ball actually hit Pence's shattered bat three times. Has anyone EVER seen this sight before?
And when the ball reached the outfield, Jon Jay made it worse; in his haste to pick up the ball, it got past him and Posey scored all the way from first base.
It was a walk to put two on with no outs. Daniel Descalso followed the walk with a grounder to first, forcing the runner out at second, and Pete Kozma struck out after that. Which brought up Kyle Lohse with two outs. Easy out, right?

Guh. Brandon Crawford's well-timed leap saved two runs, and the Giants held onto the lead.
In the bottom of the second, Gregor Blanco hit a one-out single, and he moved to second when Allen Craig made a nice diving play on a Crawford liner. That brought up Matt Cain. Easy out, right?

Well, dang. That put the Giants up 2-0 in what is literally -- literally -- a must -win game for both teams.
But when Holliday led off the sixth, the Giants ahead 7-0, was this 0-and-2 fastball an accident?
Maybe it was. Maybe the pitch just got away from Cain.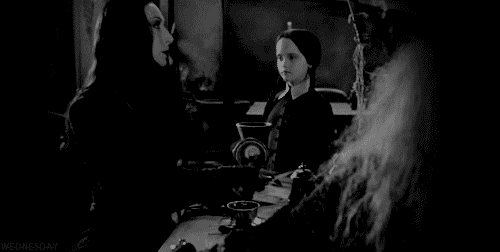 AAAAAAAAAAAAAAAAAAAAAAAAAAAHHHHHHH
7
Giants force Game 7 with 6-1 victory over Cards
7

77
THAT IS NOT A GLOVE, DANIEL DESCALSO!!!
7
Steelers outlast Bengals to win get to .500
The Sunday Night Football producers like to think they're pretty clever. So they put together graphics like this:
Not ... not really that clever, guys.
Patriots beat Jets to take first place in the AFC East
Sanchez took a hit to his ankle during his backpedal from linebacker Jermaine Cunningham which caused him to stumble, and a second hit from fellow linebacker Rob Ninkovich dislodged the ball, which he recovered for the victory.
New York Jets running back Shonn Greene was hit hard by Partiots middle linebacker Brandon Spikes and immediately went to the ground with what appeared to be a head injury. He was helped to the sideline and is now in the locker room for further evaluation.
Rob Gronkowski is the main reason the Patriots are beating the Jets so far. Through the end of the third quarter, Gronk has four catches for 51 yards and two TDs. His first score came in the first quarter, when he abused an overmatched LaRon Landry for a 17-yarder.
Washington Redskins quarterback Robert Griffin III made an impressive comeback against the New York Giants, but Eli Manning and Victor Cruz made sure it was all for naught as the two connected for an 80-yard, game-winning score.
Cruz got behind the defense, despite the fact that plenty of Redskins defensive backs were in the area. Once he caught the pass, no Redskin was able to chase him down as he went all the way to the end zone.
What is left to be said about the rookie that can do it all? "Dual threat" won't sum up the fact that RG3 can throw it, run it, and throw it while running it to convert this late fourth-and-ten against the Giants to keep a drive alive with Washington down 20-16 with minutes left in the game.
That strike to Logan Paulsen kept the Redskins moving when anything that didn't net ten yards would have effectively ended the game. Griffin would later hit Santana Moss for the go-ahead touchdown to give Washington a 23-20 lead over the Giants in New Jersey. It was another huge moment for the rookie that teams have been unable to completely stop this season.
Ahmad is grumpy. Like, he's pretty mad, guys.
I am no lip reader, so I'm going to guess about some of the things Santana Moss said to the nice cameraman or woman:
Hello, would you like to go to Applebee's they have a 2 for $20 that seems highly economical

Argo was such a good movie!

I think I am good at football

What did you think about this week's battles on The Voice?

Hey look at my teeth did I get the arugula out of there?

Would you like to be my friend?

You should see my fish tank it is so great they like to swim
7
Houston wins key AFC showdown over Baltimore, 43-13
Early in the first quarter, Suggs broke through the Houston Texans' offensive line, schooling tackle Derek Newton and lighting up Matt Schaub for the sack.
Fat Tolbert Gangnam TD Dance
updated 5:25 AM PDT, Sun October 21, 2012

George McGovern, a staunch liberal who served South Dakota in the U.S. Senate and House for more than 20 years and in 1972 ran for president, has died at age 90. FULL STORY

updated 4:41 AM PDT, Sat October 20, 2012
(CNN) -- The Israeli navy boarded a ship and halted an attempt to break the sea blockade of Gaza on Saturday.
Soldiers stormed the ship and took the passengers into custody.
"The boarding was carried out only after numerous calls to the passengers onboard," an Israeli military statement. "As a result of their unwillingness to cooperate and after ignoring calls to change course, the decision was made to board the vessel and lead it to the Port of Ashdod."
The boat, named Estelle, was about 30 nautical miles off the coast of Gaza when it was stopped, said Reut Mor, an Israeli activist.
http://www.cnn.com/2012/10/20/world/meast/gaza-ship/index.html?hpt=hp_t3

Giants win 5-0 behind Zito mastery, force Game 6
So when Barry Zito surprisingly came out for the eighth inning, Giants fans were probably expecting a leadoff runner. Instead, this was the first batter:

But the second batter reached -- Jon Jay hit a ball off the glove of first baseman Brandon Belt. And then it seemed logical that Bochy would walk out and get Zito.
7
Matt Holliday came up next and smacked Lincecum's second offering into center field, but not as deep. Carpenter had to see if Pagan was going to catch it; when Pagan came up short but made a fine stop, Carpenter tried to score. He shouldn't have, but he did ...
when catcher Hector Sánchez couldn't squeeze the ball, which arrived in plenty of time to nail Carpenter.
updated 5:47 AM PDT, Fri October 19, 2012
Scientists are seeing unexpected things in the soil where Curiosity is scooping: Small bright objects. They have a couple of theories about where the objects came from. FULL STOR
Yin and Yang, in NFL head coach form.
This is a growing team and though it may not really feel like it, they're still one of the youngest teams in the NFL. Their recipe - their formula - a conservative approach on offense and a sippy cup lid on their rookie quarterback, dictates that the margin for error in their games is going to be very slim. This team, where it sits in its development, simply cannot overcome big mistakes and huge drops and poor execution in key moments and expect to beat elite teams on the road. Even with those big drops, and the Russell Wilson pick, Seattle had a chance to pull it off, once again. They got close.
The safety happened on a play where Seattle lineman Paul McQuistan was flagged for an illegal block on 4th-and-17 . Harbaugh declined the penalty, so that he could get the ball back and run out the clock with a 13-6 lead over Pete Carroll.
Tigers beat Yankees 8-1 in Game 4 to complete ALCS sweep
7
Wainwright pitches Cards to 8-1 win, big NLCS lead
updated 4:52 AM PDT, Thu October 18, 2012
Cuban media released a message from Fidel Castro, the first communique said to be from the ex-leader since speculation over his health reached a fever pitch last week. FULL STORY

I!!!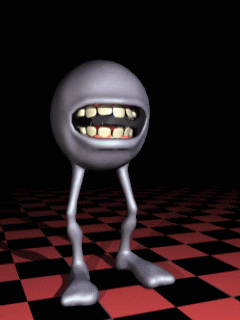 Cardinals beat the Giants 3-1 in rain-soaked Game 3
Tigers, Yankees postponed, will play Game 4 Thursday
Lincecum gets first postseason start in Game 4
7
Jimi Hendrix is our latest cover star. The issue features an all-star tribute to rock's greatest icon. Plus free Cherry Red label sampler CD!
7
7
7
Ok,..... with the Seahawks Game being on Thursday NFL Network, do'es that mean today is Seahawks Blue Wednesday, Right?
7
updated 4:00 AM PDT, Wed October 17, 2012
The King
7
30 awesome Etch A Sketches for your viewing pleasure
Before you go patting yourself on the back for that jagged circle you nearly completed when you were eight years old, check out this gallery of 30 Etch A Sketch masterpieces. Reddit seems addicted to its daily dose of squiggly art and social commentary brought to us by doodle geniuses like Etch_A_Sketcher (aka Kevin Kuramura) and Etchasketchist. Fans are all over these, delivering shout-outs like "Epic skills, friend" and "Freaking cool," while jealous detractors put it all down to fancy Photoshopping. But Etchasketchist says that for $1,000 and a plane ticket, "I'd be more than happy to come to your house and do your portrait." Just remember, earthquakes are no friend to the Etch A Sketch.
Click to see more on msnNOW.com, updated 24 hours a day.
Read more:
With Phil Coke finishing, Tigers beat Yankees 2-1, take 3-0 lead in ALCS
The Tigers took Game 3 behind characteristically strong pitching from Justin Verlander, taking a 3-0 lead in the American League Championship Series.
Leading off the ninth inning against Justin Verlander -- who was working on a two-hit shutout -- Eduardo Nunez fouled off seven pitches before getting a pitch he could really handle and doing ... this:
7
Matt Holliday apologizes for his hard slide... sort of
You've probably seen several angles on Matt Holliday's hard slide into Marco Scutaro during Monday night's Game 2 of the NLCS, but it's worth another look:
Revisiting the rules on takeout slides
If you missed it, here's why I thought Scutaro's career was over:
The game used to be played a lot differently:
7
Hal McRae used to be famous
for slides like that. They even came up with a rule to stop it. Called it the
Hal McRae rule
.
updated 3:01 AM PDT, Tue October 16, 201
U.S. officials believe Iran is behind recent cyberattacks
By Mike Mount, with reporting from Suzanne Kelly and Pam Benson
The United States believes that Iran is behind cyberattacks on American banks and the oil industry in the Middle East, officials said.
Although officials have not made such an assertion publicly, they have characterized the attacks that occurred in recent months as initiated by a "state actor." The U.S. intelligence apparatus observed and tracked the attacks as coming out of Iran, a third official said Monday. The official would not describe further what was observed but said the belief is the perpetrators were surrogates working with the Iranian government.
"We strongly believe there is a relationship between the people typing the code and people running the government," according to the official.
http://security.blogs.cnn.com/2012/10/15/u-s-officials-believe-iran-is-behind-recent-cyberattacks/?hpt=hp_t3
Broncos vs. Chargers game recap: Denver completes historic comeback, beats San Diego, 35-24
Peyton Manning and the Denver Broncos scored 35 unanswered points in a wild 35-24 comeback victory over the San Diego Chargers on Monday Night Football.
Giants take Game 2, down Cardinals 7-1
Ryan Vogelsong was fantastic, and the Giants hit the Cardinals early to take Game 2 and even the series.
Next up, Brandon Crawford picked on Kelly's first pitch and sent a laser toward left field but ...
Nice catch, Rook.
updated 5:01 AM PDT, Mon October 15, 2012
Pakistani teen activist on way to Britain for treatment
Malala Yousufzai, the Pakistani schoolgirl activist shot in the head by the Taliban, is on her way to Britain for treatment, the Pakistani military says. FULL STORY
Seahawks stun Patriots 24-23
Wes Welker is going to need a moment. He just got killed by Brandon Browner and I'm sure that dying can't feel too good.
More http://kingkaps7.mysite.com/photo_4.html
7
Down 23-10 midway through the fourth quarter to the Patriots, Russell Wilson rallied the Seahawks to a 24-23 victory by throwing two touchdown passes in the final 7½ minutes at CenturyLink Field on Sunday.
Derek Jeter is out for the rest of the postseason after fracturing his ankle during Game 1 of the American League Championship Series on Saturday night.
After the Yankees gave up the lead in the 12th inning, Jeter ranged to his left on a ground ball, then went into a roll.

He stayed down, and when the trainer and manager Joe Girardi helped him off the field, he put absolutely no weight on his right leg.
Tigers blow big lead in 9th, beat Yanks in 12th
7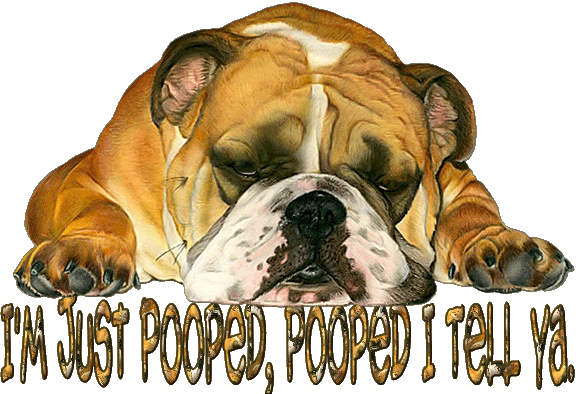 7
WOOOOOOOOOOOOOOOOOOOOOOOOOOO /clap clap clap/chews gum /nodsPete Carroll celebrations are the best celebrations, in case you didn't already know.

Hey Friend's,.......... Just a quick note, We are half way thru Oct.really! feeling a bit chipper, tierd & exhuasted today! but Im here, & doing the Frankie!!!! and I approve this message.

It really is day to day, and hour by hour some days. I'm starting to put my Halloween "Cyber Gift's" up, your going to want to follow that!

anybody doing this yet? below, Ichiro "Cyber Gift" avoid the tag' from monday's ALDS! Seahawks,.... Great WIN! Have a Great Week! Stay Strong & God Bless,...
This is Charlie

Ok Friend's, a few of my buddy's Enjoy!!
Randy Hansen & his Art work, http://www.randyhansen.com
Photo: www.w-image.net
updated 4:09 AM PDT, Fri October 12, 2012
The Tennessee Titans surprised the heavily favored Pittsburgh Steelers by a final score of 26-23 on Thursday night.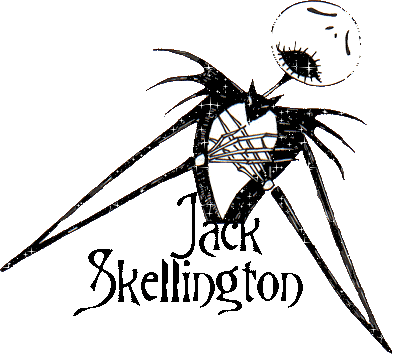 Nationals win on Jayson Werth walkoff home run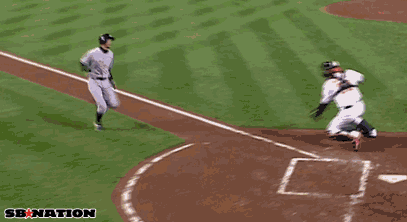 updated 4:34 AM PDT, Thu October 11, 2012
Raul Ibañez's second home run sends Yankees to walk-off win in 12th
Raul Ibañez-- who entered Game 3 as a pinch-hitter in the bottom of the ninth inning and hit a game-tying home run -- hit another home run in the 12th inning, this time to give the Yankees a walk-off victory.
updated 4:11 AM PDT, Wed October 10, 2012
Editor's note: Mujib Mashal is a Kabul-based writer whose work has appeared in Time magazine, the New York Times, al-Jazeera English and other international publications.
(CNN) -- "Can I have a Blackhawk magazine vest?" the young man, in his mid twenties sporting a scruffy beard and cargo pants, asked.
"With four magazine pouches, or six?" the shopkeeper responded.
A six-pouch vest was sold for $27.
In this market in the center of Kabul with over 50 shops, you can find anything from used U.S. army fatigues to Campbell's New England clam chowder and Uncle Ben's classic cornbread stuffing mix.
http://www.cnn.com/2012/10/10/opinion/kabul-postcard/index.html?hpt=hp_c2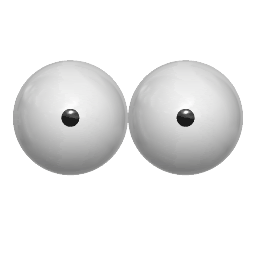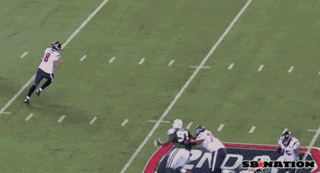 A Seahawks defense that is ranked No. 1 in the league after five games will meet its match on Sunday when the Patriots and their No. 1-ranked offense visit CenturyLink Field.
Sunday afternoon, another rookie, Green Bay Packers linebacker Nick Perry, got a clean shot at Luck and made his presence known with a perfectly legal but devastating hit. updated 4:20 AM PDT, Mon October 8, 2012
7
The 2012 prize was awarded to John Gurdon and Shinya Yamanaka for revolutionizing the understanding of how cells and organisms develop. FULL STORY
Sometimes, a field goal attempt is just a field goal attempt, but other times, it's an opportunity for a punter to throw a touchdown pass.

Danny Amendola was on the receiving end of a John Hekker pass after the Rams lined up for a field goal on 4th down versus the Seahawks.

As it stands, the Rams punter has more TD tosses currently than Russell Wilson and Sam Bradford combined.
updated 4:25 AM PDT, Sat October 6, 2012

Irate Atlanta Braves fans toss cups, cans, bottles and trash onto the field after a controversial call in the one-game playoff against St. Louis. FULL STORY


v




the first touchdown of Chris Givens' NFL career, a 51-yard pass that put the Rams on top 17-3 early in the fourth quarter.





7
v
updated 2:28 AM PDT, Tue October 2, 2012
A photographer who accompanied the Iranian leader to New York for the U.N. General Assembly has applied for U.S. asylum, and his family has fled Iran. FULL STORY